Looking for the Full Deal?  The Hangout Training Membership site with 90 days (one lesson every 3 days) of training and video how-to tutorials that you can access 24/7 with ongoing access?  It includes everything on this page, too!  Click Here.
Letter from Deborah
Dear Friend,
So many times, I hear people talk about doing hangouts. I even see them attempt. So, what is it that is holding them back from full success?
Some hand-holding know-how! And, with that, they can soar.
I KNOW how to solve your problem of hangout hiccups because, basically, that is what I do.
I can share stories of  countless bumps we have had to overcome to reach that success and I can spare you those bumps and hassles because I have gone through them for you. I am here to help you avoid the gotchas and prepare for the unknown that sometimes creeps up in Google+ Hangouts.
I am here to coach you on what YOU want to know.  You have a list of questions and issues you need resolved with G+ Hangouts?  Fire 'em off and we will answer them.  Do you want someone to be your silent producer on a hangout with a client?  We can do that, too.  Not sure what questions to ask?  We can walk you down a training path and coach you on how to get set-up with your Hangout Services.
So, let's get started. Shall we?
Deborah Experienced the Bumps So You Don't Have To!
Oh, I have some doosies I could show you. Success wasn't instant. But, through the pitfalls, I created a system that I could do in my sleep (and sometimes wonder if I have done it in my sleep!).
I pulled together all of the resources and checklists and templates to create a repeatable process when doing hangouts, including promotion before-hand, during, after, and post-production. Now, it is a well-oiled machine and I really could do it half-asleep!  The full training is here, but this hosting package includes the coaching piece where you have our ear.  Private, personalized coaching, just for you.
Hangout Coaching by HangoutQueen.com
With Hangout Queen coaching, you will have the opportunity to learn PROVEN methods that work (I know because I've tried and tested them, remember).  Some of the things you can request, during your coaching, are:
Confidence in how to step up and run a hangout on air smoothly.
How to get the best looking video possible and how to coach your clients.
Tips and Tricks on turing disasters into successes.
How to use Hangout tools to enhance and maximize the experience.
How to create branded videos without spending extra money.
Your Purchase Is 100% Protected
You have nothing to lose and everything to gain. I'm so confident that hangoutqueen.com coaching will solve your hangout needs that I'm offering a "No-Questions-Asked" 100% Money Back Guarantee. All I ask is you try out the hangoutqueen.com coaching for 30 minutes and if you haven't experienced notable benefits, then I don't want your money. Simply contact me at Contact and I'll happily refund your purchase in full. You may also use the Skype link on that page to reach me, as well.
And Then There's More…
Tell you what. If you purchase hangoutqueen.com now, I'll throw in some USEFUL bonuses that I have personally created, (NOT some freebies that are available throughout the 'net) that complement your HangoutQueen.com training.
Hangout Interview
Deborah will interview you on a hangout:
(Value: $500)
Deborah will perform an expert video, like those shown at SocialWebCafe.TV.  You are the expert!
You will be able to promote your video on your site and social sites.
The producers will evaluate the interview video for inclusion on Social Web Cafe TV and Social Web Cafe Podcast.
PLUS:  You get one-on-one time with the producer, to cover technical details.  This time is in addition to your coaching time and will surely provide opportunity for you to see where you want to spend your coaching time.
1 Hour of Additional One-on-One Coaching
This is the same coaching that clients pay Deborah $500 to receive. You get 2 hours, instead of 1, included in your hangoutqueen.com coaching.
(Value: $500)
Impress your client! Have Deborah and the team help you during your client hangout!
Let Deborah and her team be your "silent behind-the-scenes ace-in-the-pocket."
Take notes during the training and ask Deborah for more in-depth training.
Utilize Deborah's methods for coaching on what will work best for your business.
Break it into two sessions of coaching throughout the program.
You have a year to decide how you want to spend the time with Deborah and team.
Your choice! Personal one-on-one coaching where you need it most!
The value I'm offering you today for my hangoutqueen.com training access, along with all the bonuses is really a no-brainer. They can easily cost over $1500, when purchased separately. This is what clients pay Deborah. You are getting 2 hours of instruction, PLUS free coaching during the FREE interview video, access to Deborah and her team, as well as audio pep talks and one-on-one time with the team. All for 1/3 of that price! – which I'm sure you'd agree is a steal.
So go ahead and Clicking the Add To Cart button below to start learning how to get your hangouts off the ground successfully.
Order Today
Only $497 $197
One Time Payment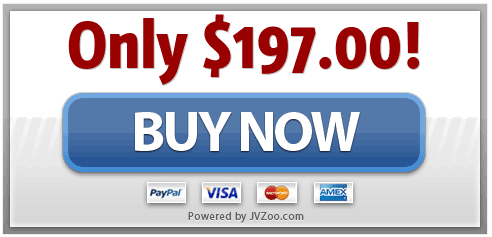 All Major Credit Card, Paypal, and Online Checks Accepted
Order 24 Hours a Day, 7 Days a Week
They know their stuff!
Working with Deborah and Michael Anderson in creating our video interview for Sheryl Brown Art and Sheryl Brown Wearable Art was the some of the most fun work I have ever done.
Mike's quiet and expert work in the background setting up all the lights and cameras, as well as angling how I was to sit was so smooth and seamless, it was quite relaxing. Not to mention some brilliant still photography of the silk scarves themselves.
The interview itself with Deborah was delightful. Her questions were beautifully framed and made our conversation come out completely natural and informative. I would work them again in a heartbeat..!
Sheryl Brown
Love tuning in!
Madalyn says, about the podcast, "This is one of my favorite podcasts. I'm always looking for great, useful social media marketing tips and this is the place for it. Kick back and tune in. YOu won't be disappointed!"
Madalyn Sklar
But wait… there's more!!
Don says, about the podcast, "Deborah Anderson is not only the vivacious host of Chats, Hangouts, and Podcasts galore … she is also the world famous jazz singer, Deborah E. Trust me, folks, this woman can sing. Check her out on ReverbNation for a real treat."
Don Sturgill
PS. Remember, you're covered by my "No-Questions-Asked" 100% Money Back Guarantee. All the risk is on me, and all the benefits are on you. If it turns out that you don't like hangoutqueen.com, simply contact me at Contact and I'll happily refund your purchase in full. You may also use the Skype link on that page to reach me, as well.
Get personalized, private coaching, by Clicking the Add To Cart button below to get started immediately: